X
Looks like you are a new visitor to this site. Hello!
Welcome to Hope For Film! Come participate in the discussion, and I encourage you to enter your email address in the sidebar and subscribe. It's free! And easy! If you have any suggestions on how to improve this website or suggestions for topics please don't hesitate to write in to any of the blogs.
You can also follow me on Twitter or Facebook.
(If you keep getting this message, you probably have cookies turned off.)
Simple Fix: A Nationwide Network Of Film Supporters Offering Couch Surfing Ops
By Ted Hope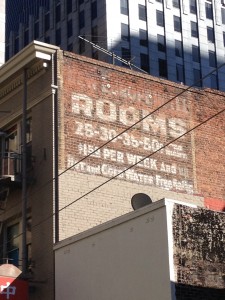 Festivals (and support organizations) should organize a nationwide network of year round couch surfing / bed & breakfast local supporters to build a national support structure for the touring film makers.
Filmmakers recognize they have to support their films, often traveling to where the film opens, but the financial resources required to do so often far exceed their willingness to do so.  What do you do when you know you should do something but can't afford to do it? Well, in the indie film world you usually hope someone else should take care of it for you!  Maybe though filmmakers could start by creating a portal where they list themselves and their films and say they will travel if they could cover the costs. Identifying what filmmakers are available could be one of the first steps.  So let's imagine we had this group of 25 filmmakers with interesting films that would come to your town if only they had a place to stay and a bed to sleep in. Check.
No one has done the job of identifying film lovers in every community the way that festivals had.  The aggregated audience that festivals have built is an incredible resource and an underutilized one. If one festival became known for hooking filmmakers with some good digs when they came to town, they would simultaneously become a required stopover on filmmakers' tours. So the festival reaches out to the passionate fans and asks if they can spare their guest room one night each year to a traveling indie filmmaker with an interesting film, maybe provide a breakfast to boot.  The response is fantastic. The festival soon has a list of over 50 options. Let's say it is your festival that enables this and now they have a list of 25 filmmakers with interesting films that are willing to come to your town. Check.
Now let's say you have a local art house theater in town.  What happens there on mondays and tuesdays? If it is like most theaters, the answer is not much. So now your local festival approaches them with the idea of having a regular series with in person visits from 25 indie filmmakers with interesting films.  Heck, they have enough of them to book every other week.  A deal is done. Check.
With the series in play, the festival and theater combine forces and announce this groundbreaking series to their members and mailing list. Perhaps they go one step further, and let it be known that there are season tickets available, but only 250, and for a limited time they are available for $150 only.  I think they may sell out. That yields $37,500.  Let's say it cost $500 to fly a filmmaker in.  That would be $12,500 for the series. The theater and festival still have $25K to split. Perhaps they will put half in the filmmakers' hands even.  They certainly are doing a good thing for the community. Talk about mission fulfillment.  Check.
Now let's say this idea takes off and it is happening in ten maybe twenty cities. Sounds like a theatrical network to me. Check.
See what can happen when an organization recognizes the value of what they have built?  See what happens when you volunteer that guest room or couch?  See what happens when a group comes together to tell others what they need?  
Who's gonna take the next step?